Our bathroom really shouldn't be called a master bathroom. Seriously. It just doesn't deserve the name.
For starters, it's tiny--5' x 8'. There are no windows. The poorly laid tile has disintegrating grout (thanks, previous owners). You can't get out of the shower if someone else is at the sink. It's hard to access half of the storage under the countertop since the cabinet doors hit the side of the toilet.
In short, it's anything but masterful.
While we can't do anything about the size, we certainly can do plenty to spruce up the fixtures and layout. Currently, the bathroom has light blue walls and white fixtures. The countertop is a nasty, dingy beige straight out of the early 80s.
We want to go clean and modern, so everything is going to be white after the remodel. Since there are no natural lights (and no way to incorporate them since it's a completely interior room), I am going to use as much white as possible.
The only thing that we're majorly changing is a complete demo of the existing countertop, which stretches across one entire wall. We'll replace that countertop with a smaller vanity and a floor-to-ceiling open shelving unit for more storage. We'll also take out the existing door and put in a pocket door (so two people can stand in the bathroom at once!).
The new layout:
The rest will be cosmetic:
We're going to replace the shower/tub combo with a newer, fresher one. There will still be a shower head and a tub; however, rather than going with a clunky plastic molded combo set, we'll have a tub with tiled walls around it. So much better looking than our current set up!
We'll replace the old beige tile with clean, smaller black and white tile.
The old towel rack over the toilet will be replaced with a smaller, more functional hanger/ shelf combo.
We'll paint all of the walls a very clean white.
We'll take off the popcorn ceiling and finish with a smooth ceiling.
We'll replace the giant 80's mirror with a framed modern one.
We'll replace the ancient yellowing bathroom lights with brighter, more flattering ones.
Some of the key pieces we'll be using:
Ruffled Bath Curtain from Target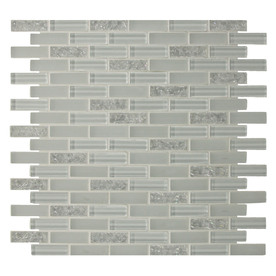 (For the shower backsplash detail) GBI Stone subway tile from Lowe's. We also have this in our kitchen, and it is gorgeous.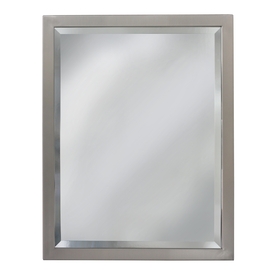 Allen + Roth Brushed Nickel Mirror from Lowe's.
Hemnes/ Vitviken Vanity from Ikea
Hemnes 5-shelf unit from Ikea






Pictures to come when we start the demo! I'm hoping we'll begin before Christmas, which would be an awesome present.